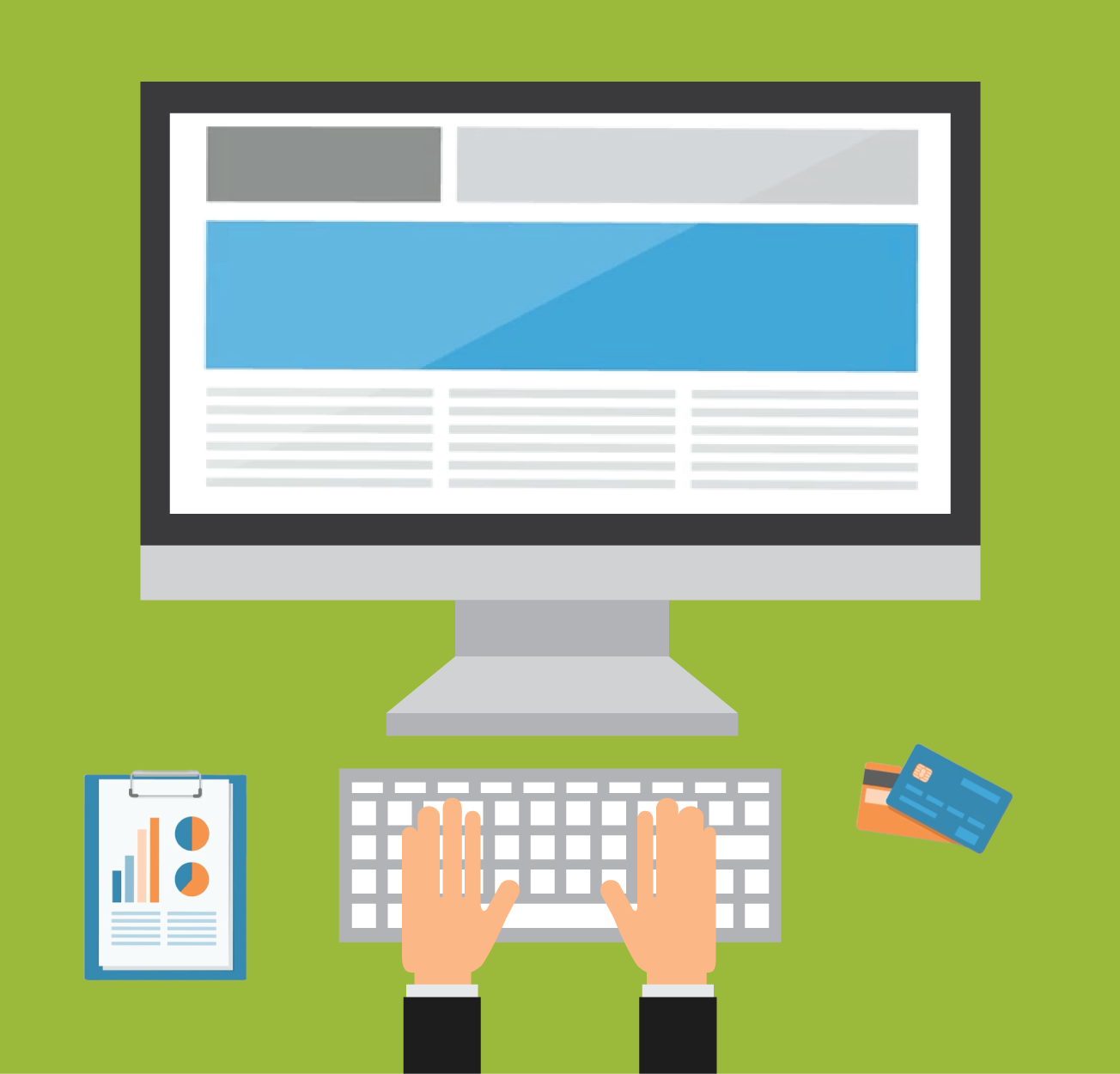 WHAT WE DO
PayQuiq services include Credit Card acceptance, Electronic Check (ACH) acceptance, Unlimited Customizable Forms, Email Billing Statements, Automatic Recurring Payments, Pre-Filled Forms Detailed Reporting Features, Seamless Integration of forms in to current websites and much more.
Sign Up Online Today
UNLIMITED CUSTOM FORMS
PayQuiq forms can be easily built and customized for Events, Registration, Surveys and more!  Forms can be as long or as short as needed utilizing various field types for both standard questions or payment collection.  Forms can be emailed out to customers or seamlessly integrated right inside your existing website. Customized email receipts are sent out immediately to the customer as well as any staff members that wants to receive notification of new responses.
EMAIL STATEMENTS
Easily create and email customer or member billing statements right from PayQuiq! Create a custom email that will contain a link to each customers individual bill with a line item break down of payments due.  Email Billing Statements will cut out cost and time associated with mailing out paper billing statements and customers will be able to pay outstanding bills using credit card or electronic check right from their email.
AUTOMATIC RECURRING  PAYMENTS
Automatically process recurring payments on weekly, monthly, quarterly and annual schedules.  Recurring accounts can be setup by customers through any form or setup by your office staff.  Recurring accounts will process automatically on the date you designate and can be easily paused and/or edited to change the monthly amount charged, the payment type on file or frequency of payment. Recurring accounts can also be easily rolled over from one year to the next!
PRE-FILLED FORMS
Pre-Filled Forms can be easily emailed out to customers or members with their information already loaded in to fields for review!  Use pre-filled forms for long registration forms, customer information updates, annual fund renewal etc.  Forms will be sent out to each customer with their individual form that can be edited and sent right back to the PayQuiq database. Load responses from past forms or use a PayQuiq template to easily match information to form fields.
FEATURES THAT MAKE IT SIMPLE AND EASY.
DESIGN
PayQuiq is designed to fit into your existing website to enable forms for registration, events or payments to give the impression of a seamless solution. The PayQuiq Form Builder is designed to create a new form in just a few minutes to enable every event to be accessible online. If you are using online calendars, such as Google Calendar, the form can be imbedded into the calendar to provide ease of access and registration.
SECURITY
Todays ecommerce world requires that payment acceptance protect the user's data from intrusions. Payquiq maintains regular third party scanning of our systems to ensure that unwanted external access is blocked. We also maintain SSL (secure socket layer) security to protect data transfers. All critical consumer payment information is encrypted and secure to protect personal data. PayQuiq is Payment Card Industry (PCI) Security Compliant.
PERFORMANCE
Performance has several meanings to our customers. We provide a high-speed transaction service and have designed our administrative systems to provide a quick snapshot of clients activities including tracking goals and providing a comparison against planned and year to year growth. The ease of use of our Form Builder and Recurring Manager modules enables our clients to setup and process their business information quickly.
FLEXIBILITY
PayQuiq forms can be iFramed directly inside a customer website so users never have to leave the site to fill out, pay and submit a form or copy and paste a link to a form in to your email marketing service blast. PayQuiq electronic statements are emailed out to your users directly through PayQuiq attached to an email that can be customized with your content. Additional payment fields can be added to statements for items such as; purchase of additional services.
PAYMENT OPTIONS
Payquiq supports Visa, MasterCard, Discover, American Express and Electronic Checks. We also enable donors to easily increase their donations to cover bank processing fees which keeps the costs down. Electronic Checks also reduce the cost of payment acceptance.
INDUSTRIES THAT CAN — USE PAYQUIQ. ASK US HOW.

Construction

Government

Litigation & Advocacy

Corporate


Health Care

Manufacturing & Industrials

Education

Intellectual Property

Nonprofit Organizations

Energy & Natural Resources

International

Real Estate

Financial Services

Labor & Employment

Retail

Food & Agriculture

Life Sciences

Sports & Entertainment
Because of Payquiq's easy to use format and pre-fill options, this year our religious school, for the first time ever, received no paper applications. The last 2 years we have been introducing the pre-filled forms to our temple' families and this year we had 100% online participation thanks to Payquiq. Now everything our school needs is within easy access and within reach. Thanks!!
PAYQUIQ WORKS WITH THESE STRATEGIC PARTNERS.