FOR-PROFIT
PayQuiq works with For-Profit businesses to automate the presentation of electronic statements, automate recurring payments and reduce administrative time and expenses. Statements can be sent weekly, monthly, quarterly or one-off and can be customized and managed by line item to match outstanding bills per customer.
NON-PROFIT
PayQuiq works with Non-Profit organizations to increase donations, event participation and dues payments while helping to decrease accounts receivable. PayQuiq forms can be customized for event registration, school registration and member dues and can iFramed right inside a customer website. The goal is to increase cash flow without adding incremental costs to the organization.
STRATEGIC PARTNERSHIPS
PayQuiq has developed an API so that we can interface with many different types of value added services for our customers. By partnering with various technologies we are able to streamline the online approach to our customers by working to integrate with programs they are already using and by offering new ideas to make their processes easier.
PAYMENT OPTIONS
PayQuiq supports Visa, Mastercard, Discover, American Express and Electronic Checks (ACH). PayQuiq rates are competitive to industry standards and are customized with our bank based on average volume. PayQuiq offers the option to decrease costs by prompting your users to increase their payment to help cover credit card fees. Also, ask us how to reduce your rate if you are a 501c3.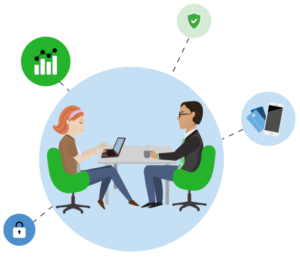 WHO WE ARE
PayQuiq is a full service internet based Payment Service Provider and Customizable Forms Builder. PayQuiq operates in conjunction with client websites to enhance customer and staff online experience by offering efficient and secure means of collecting payments and customer data. PayQuiq services include Credit Card acceptance, Electronic Check (ACH) acceptance, unlimited Customizable Forms, Automatic Recurring Paying, Email Billing Statements, Detailed Reporting Features, Seamless Integration of forms in to client websites and much more.
FUNCTIONS YOU WILL LOVE. OUR CUSTOMERS HAVE AGREED.
"Payquiq provided the ACC with a safe, secure environment for our members and supporters to pay membership dues, make donations, and purchase items …The system is easy to use for both the end user and our staff who intake the payments…."
FEATURES THAT MAKE IT SIMPLE AND EASY.
DESIGN
PayQuiq is designed to fit into your existing website to enable forms for registration, events or payments to give the impression of a seamless solution. The PayQuiq Form Builder is designed to create a new form in just a few minutes to enable every event to be accessible online. If you are using online calendars, such as Google Calendar, the form can be imbedded into the calendar to provide ease of access and registration.
SECURITY
Todays ecommerce world requires that payment acceptance protect the user's data from intrusions. Payquiq maintains regular third party scanning of our systems to ensure that unwanted external access is blocked. We also maintain SSL (secure socket layer) security to protect data transfers. All critical consumer payment information is encrypted and secure to protect personal data. PayQuiq is Payment Card Industry (PCI) Security Compliant.
PERFORMANCE
Performance has several meanings to our customers. We provide a high-speed transaction service and have designed our administrative systems to provide a quick snapshot of clients activities including tracking goals and providing a comparison against planned and year to year growth. The ease of use of our Form Builder and Recurring Manager modules enables our clients to setup and process their business information quickly.
FLEXIBILITY
PayQuiq forms can be iFramed directly inside a customer website so users never have to leave the site to fill out, pay and submit a form or copy and paste a link to a form in to your email marketing service blast. PayQuiq electronic statements are emailed out to your users directly through PayQuiq attached to an email that can be customized with your content. Additional payment fields can be added to statements for items such as; purchase of additional services.
PAYMENT OPTIONS
Payquiq supports Visa, MasterCard, Discover, American Express and Electronic Checks. We also enable donors to easily increase their donations to cover bank processing fees which keeps the costs down. Electronic Checks also reduce the cost of payment acceptance.
PAYQUIQ SUPPORTS THE FOLLOWING PAYMENT OPTIONS:
"…Our entire experience with the company has been nothing but positive … We find the PayQuiq payment, statement, and event registration functions to be easy to use, setup, and navigate…All in all, we would absolutely recommend PayQuiq to any organization looking for a way to implement online registrations and payments. The system is intuitive and user-friendly, and the staff has been a joy to work with."
PAYQUIQ WORKS WITH THESE STRATEGIC PARTNERS.